04
Pension Planning
As FEIFA members (Federation of European Financial Advisors) we are qualified and experienced at providing high-quality financial advice to our clients.
For UK expats our service is unique because we are regulated by the UK's FCA (Financial Conduct Authority). This makes us the only France-based company to provide overseas pension transfers to or QROPS (Qualifying Recognised Overseas Pension Scheme) to British expats. As we know English rules as well as the French ones, we can also advise on whether an ISIPP (International Self-invested Personal Pensions) is suitable for you.
We are experts in the area of "frozen" pensions, which is particularly useful for French inpatriates, as well as UK expats. We can help you to understand how your pension will be affected when you move from the UK back to France and – especially considering the complexities of Brexit – ensure you are making the best choices for your transfer back to France.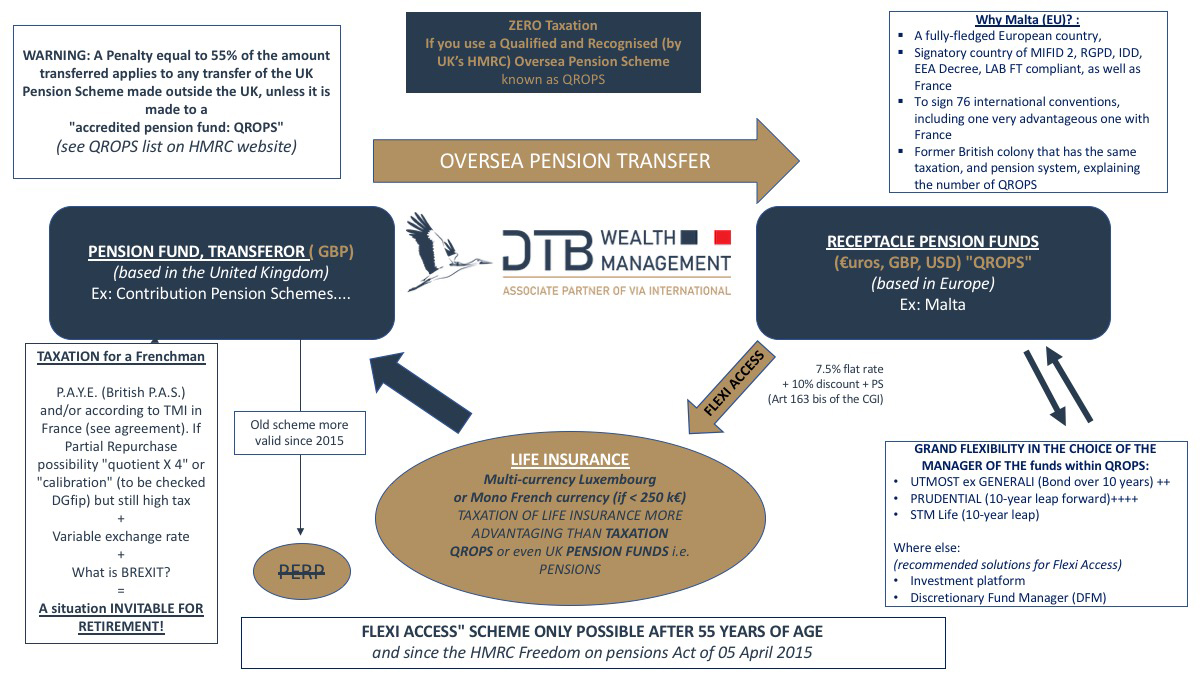 I am extremely happy that I chose Daniel Butcher as the financial adviser to arrange the transfer of my UK pension to France.
He is perfectly bilingual and understands well the tax and regulatory requirements of both countries.
Moreover, his personal style and dedication to the task have been outstanding.
He has always been available for me and he meets his commitments reliably whilst clearly communicating with me on any issues or obstacles that had to be overcome. I recommend him most strongly.
I had the pleasure to get a presentation on this topic by Daniel. It was very helpful to see some examples from the past.
When a considerable amount of money is involved it's important to work with someone who's trustworthy. Daniel was able to gain my trust from the start. The procedure is lengthy and involves a lot of paperwork, but Daniel was always available to give some assistance and clarify issues where needed. I very much appreciated his reactivity and willingness to help out.
Even after the transfer of the funds, I could always rely on Daniel for questions and answers. I can only recommend everyone who's interested in a similar transfer to contacte Daniel and work with him and his office. Many Thanks.
Daniel Butcher kindly helped me in transferring my UK pension to a QROPS. I had worked with Daniel in the past as he had already helped me transferring a smaller fund to France, where I now reside.
I find him easy to work with and he makes sure to take time to explain the different steps in the process and is always there to answer any questions.
He also knows the French and the UK tax and pension systems very well. I would recommend him as a financial advisor.
01
Financial Advice
Assurance vie, securities, equity saving plans & asset management
02
General Matters
Resident permits, mutuelle (top-up insurance) advice, house insurance and so on.
03
Legal Procedures
Drafting wills and understanding matrimonial regimes.
05
Property & Mortgages
Asset development, leaseback, mortgage brokerage or property sales.
06
Tax Guidance
Tax exemption analysis, personal income tax, benefits and property wealth tax.