01
Financial Advice
Many French residents hold an Assurance Vie because it's one of the best ways to make investments in France. However, the right advice is crucial for financial success.
Before starting DTB Wealth Management, Daniel Butcher was an inspector at global French insurance company AXA. Managing over 500 clients in this field (250 of whom were UK expats) he is expertly positioned to explain, in native English, how you can build the most lucrative plan for your needs.
We are specialists at helping you to create wealth and manage your assets. Whether you are a novice or experienced at making investments, we can fit in at any level to help you grow your wealth. Working as part of the VIA Network, which has its own asset management company, we can secure even better investments for you.
We contacted Daniel for some financial advice before moving to France after seeing his advert on the French Entree website.
As we were not sufficiently fluent in French to understand the intricacies of an Assurance Vie, a bi-lingual insurer was a great benefit and Daniel helped us find the right product for our needs. Response to emails and telephone calls was prompt and all our paperwork arrived safely. We receive regular follow ups from Daniel who is always available to give advice by telephone or in person and we would recommend his services without hesitation.
I had the pleasure to get a presentation on this topic by Daniel. It was very helpful to see some examples from the past.
When a considerable amount of money is involved it's important to work with someone who's trustworthy. Daniel was able to gain my trust from the start. The procedure is lengthy and involves a lot of paperwork, but Daniel was always available to give some assistance and clarify issues where needed. I very much appreciated his reactivity and willingness to help out. Even after the transfer of the funds, I could always rely on Daniel for questions and answers. I can only recommend everyone who's interested in a similar transfer to contacte Daniel and work with him and his office. Many Thanks.
02
General Matters
Assurance vie, securities, equity saving plans & asset management
03
Legal Procedures
Drafting wills and understanding matrimonial regimes.
04
Pension Planning
Repatriation of pensions to Qualifying Recognised Overseas Pension Scheme (QROPS) or International Self-invested Personal Pensions (ISIPPs) and succession planning.
05
Property & Mortgages
Asset development, leaseback, mortgage brokerage or property sales.
06
Tax Guidance
Tax exemption analysis, personal income tax, benefits and property wealth tax.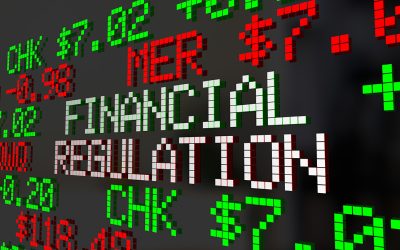 If the person contacting you is not in France, he is passporting his rights, and is allowed to, but is he covered by French civil liability and does he know anything about French laws... Example : does a Spanish adviser know anything about French civil Law and...
read more