SCPI
Property investment trusts, offering a 5% annual return, are one of the most attractive French investments, especially now SCPI's are accepted in Assurance vie wrappers. This is one of our favorite investments, it is also ideal for expats.
< BACK TO PROPERTY FOR INVESTMENT
WHAT IS A SCPI ?
SCPIs are investment companies authorized to issue shares to institutions and the public, and set up with the exclusive purpose of buying and managing property on behalf of the shareholders.The nearest equivalents outside of France to an SCPI are 'Real Estate Investment Trusts (REITs)'.In the UK REITS have been around for less than a decade, and they are used primarily by large quoted property companies as tax efficient legal vehicles through which to manage their portfolio.By contrast, SCPIs have been authorized by law in France since 1970, and under French law they are not able to be quoted on the French stock exchange. They are also used more widely as vehicles for new property investment. There are now around 200 SCPIs in existence, with the largest having 100 or more properties in their portfolio. The companies are managed by a professional management team (société de gestion) who collect the funds invested and undertake the acquisition, construction and management of the properties.
RETURNS
The returns have been well in excess of most other forms of investment averaging over 5% gross pa during the past twenty years.(The highest returns reach 6,3% opr 5,97 % in 2018)Their income comes from the rents that are charged to tenants, which is then paid out to shareholders in dividends, normally on a quarterly basis, pro-rate to the number of shares held.The strength of the returns comes from the fact that the vast majority of funds are invested in commercial and industrial property, mainly around Paris and the Ile de France, but also in some of the other major cities of France. Investing in an SCPI gives an investor access to this market, and the mutualisation of risk, where they might otherwise be obliged to purchase an apartment or other residential property for letting purposes.Those SCPIs whose primary focus is on the dividends they pay are calledSCPI de rendement, and are likely to be the ones of interest to most expatriates.Although the track record of SCPIs may speak for itself the capital invested in an SCPI is not guaranteed, and neither are the returns.
GERMAN BASED SCPI's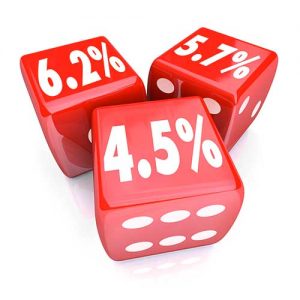 Recently, a new form of SCPI has seen the light. These new Property investment trusts are purchasing real estate in Germany. The reason these are successful is because the "tax convention" between France and Germany avoids double taxation, added to which is the fact that Real estate income is always taxed in the country where the property is physically based. Income from property based in Germany is therefore solely taxed in Germany. German income tax scales being very favorable, opening a GERMAN SCPI, simply enables its owner to receive substantial income, exempt of both French income tax and social tax and German income tax….