Mortgages, Loans & Credits
WE ARE OFFICIAL REGULATED BROKERS IN BANKING OPERATIONS, INCLUDING MORTGAGES, LOANS & CREDiTS. WE SPECIALISE IN HELPING EXPATRIATES, and NON RESIDENTS WITH THEIR REAL ESTATE PROJECTS
< BACK TO PROPERTY FOR INVESTMENT
CREDIT LEVERAGE:
WE PROPOSE ALL TYPES OF SOLUTIONS TO HELP REAL ESTATE INVESTOR OPTIMISE THEIR REAL ESTATE PROJECT.ONE OF THE THEM BEING "CREDIT LEVERAGE"
WHICH IS A WELL KNOWN TOOL THAT WILL :
• HELP YOU BUILD A REAL ESTATE PORTFOLIO:
• AT A LOWER COST
• LARGELY FINANCED BY THE TENANT
• USING THE DIFFERENT TAX EXEMPTIONS THAT APPLY.
THE MECHANISM IS AS FOLLOWS: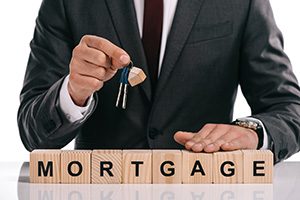 • THE LOAN IS PARTIALLY FINANCED BY RENTAL INCOME
• THE REMAINING AMOUNT WILL BE FINANCED BY THE OWNER, BY MONTHLY INSTALLMENTS, (JUST LIKE A SAVING PLAN)
ADDED TO THIS ARE THE LOW MORTGAGE RATES AND THE DIFFERENT TAX EXEMPTIONS,ALL PUT TOGETHER, THE OPERATION BECOMES EXTREMELY RELEVANT
BULLET LOANS or INTEREST ONLY LOANS:
"BULLET LOANS" ARE ALSO CALLED "INTEREST ONLY LOANS", (CREDIT "IN FINE") AND CAN BE USEFUL ASSET TO HELP OPTIMIZE ONES REAL ESTATE INVESTMENT AS THEY ENABLE THE INVESTOR TO PAY BACK THE INTEREST ONLY THROUGHOUT THE ENTIRE DURATION OF THE LOAN. THE CAPITAL IS TO BE ENTIRELY REIMBURSED ONCE THE LOAN EXPIRES, ON THE LAST MONTHLY PAYMENT.
"ALTHOUGH WE HOLD PARTNERSHIPS WITH MOST FRENCH AND FOREIGN EUROPEAN BANKS, WE ARE TOTALLY https://www.dtbwealthmanagement.com/wp-admin/post-new.php?post_type=page#INDEPENDANT AND IT IS OUR ROLE TO FIND YOU THE BEST OPPORTUNITY TO FIT YOUR PERSONAL PROJECT."